Active Shooter Response – Mixed Messages
Free content from Connors Security Consulting Services, Inc.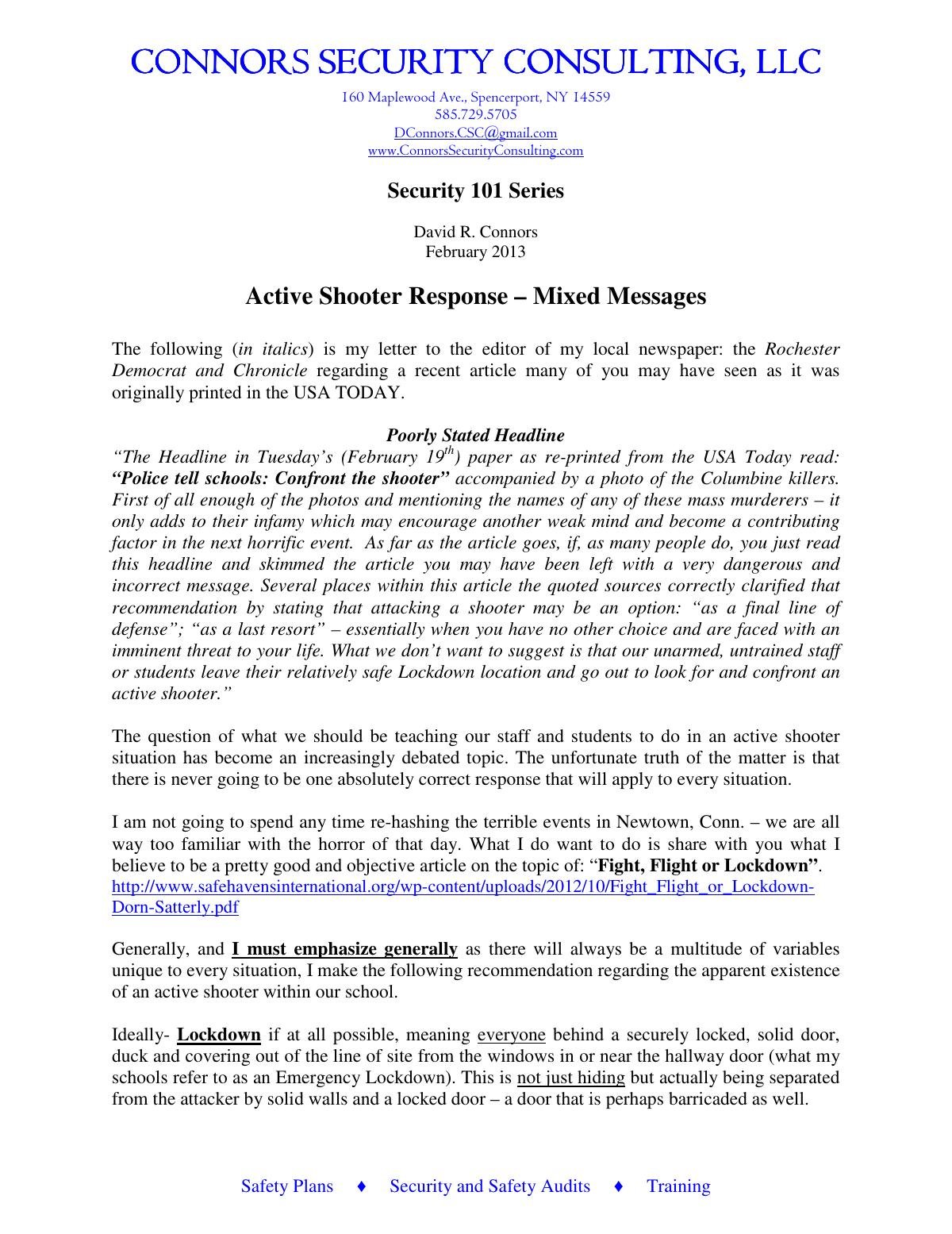 The question of what we should be teaching our staff and students to do in an active shooter situation has become an increasingly debated topic. The unfortunate truth of the matter is that there is never going to be one absolutely correct response that will apply to every situation.